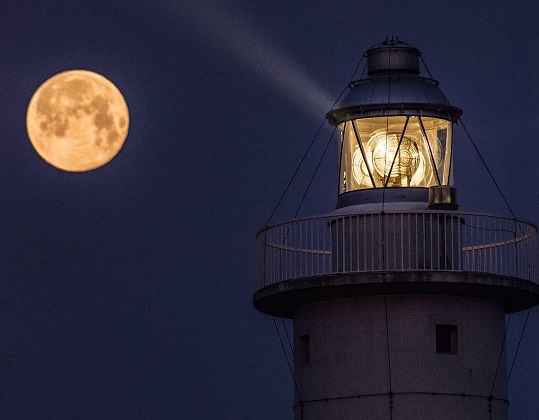 The wonderful photo of the moon and the lighthouse
A wonderful photo taken with a bright moon in our region.
First let's talk about the author: he's Pietro Laureati and takes great pictures in his native city San Benedetto del Tronto and surroundings. His username on Instagram is @pietrolau1. He's one of our favourite authors because he portrays our beautiful land in all its magnificence.
And now the main characters: the moon and the lighthouse. As you know, the night of February 19th we have witnessed the phenomenon of the supermoon, the year's largest full moon. This happens when our satellite is located at the closest point to the Earth, at the so-called perigee. On February 19th the moon resided 356,761 kilometres away from the Earth. Because of this phenomenon the moon seemed much larger and brighter than usual.
Obviously, the other protagonist is the lighthouse. The lighthouse of San Benedetto del Tronto came into operation in 1957 and is located between the roundabout and the port area. As you know, it represents one of the essential elements for seamen and sailors to reach the coast. As for its peculiarities, now it works automatically: a photoelectric cell enables the automatic switching on and off. It has a considerable luminous intensity and ensures a visibility of 32 MN.
For everything else there is this beautifully poetic photo.