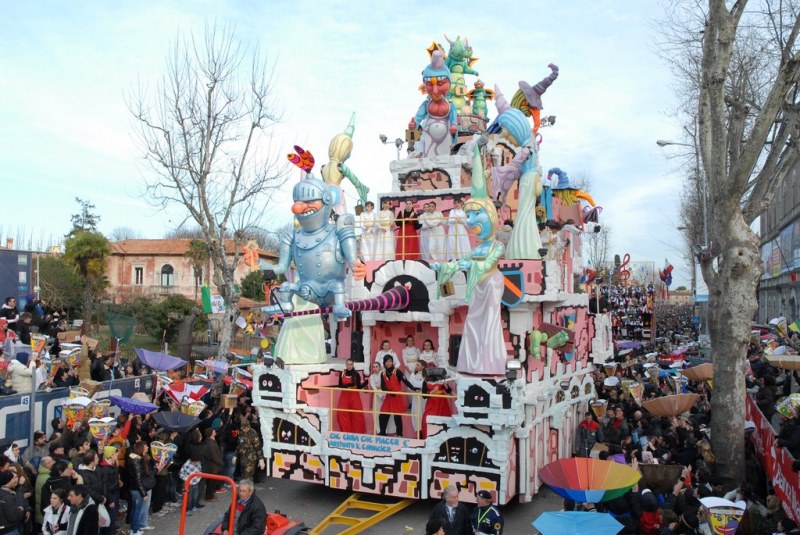 What's the oldest Carnival in Italy?
Let's discover one of the oldest Carnivals in Italy.
As you all know, Carnival is a feast which is celebrated in most Catholic countries. Every year the date changes – this year it was on 5th March, while next year it will be on 25th February – depending on the date for Easter. The period of Carnival precedes the Ash Wednesday. You will probably know that Carnival has very old origins: it is one of the many pagan feasts that have been inherited from Christianity. The word Carnival derives from the latin carnem levare which means "to eliminate meat" and refers to the period preceding the Lent (when you should give up on meat).
But let's talk about the Italian Carnival, what are the oldest and the most famous ones? The Carnivals of Viareggio, Putignano, Acireale and Venezia are very famous and beautiful. However, one of the oldest takes place in our region: in Fano. A document proves that the Carnival of Fano dates back to 1347, when even back then the "palio Carnevale" was arranged. This document is stored in the Historical Archive of the town. This precious tradition was kept over years and in 1450 the Malatesta family wrote in the Statute that its celebration was necessary.
According to some historians, its origins date back to the reconciliation between the two families: the Guelph family del Cassero and the Ghibelline one Da Carignano. So, the Carnival became a tradition of the city and was embellished every year according to the time. In 1872 the citizenry was informed through a poster of the Società della Fortuna (Company of Luck), a corporation which took care of the celebrations' programme. Today it's called Ente Carnevalesca. Another very important event dates back to when Giacomo III Stuart went to Fano to be present at celebrations in 1718.